North Ride is a Norrbotten-based provider of taxi services with unique coverage of the inland municipalities. We're also a local workplace for 45 employees in four different locations. In addition to providing service to our customers and taking responsibility for our employees, we also have a keen focus on transformation issues with the goal of providing climate-neutral transport.
Careers and jobs
Our employees are our heart and soul
Although we have a substantial fleet with everything from cars to buses, it's our employees – drivers and other staff – who make the business tick. In return, we strive to be a secure and reliable employer that offers development and job satisfaction. All our employees are covered by a collective agreement and have a fixed monthly salary.
Sustainability and environment
Our aim is to offer climate-neutral transport
Life changes, and we obviously want to help steer development in the right direction. In recent years, we've maintained a constant focus on our own transformation and continue to do so with undiminished vigour. By 2022, we've succeeded in replacing 50% of our car fleet with all-electric alternatives and gas-hybrid cars. We're also making ongoing investments in solar cells and other green infrastructure. Our aim is to provide fully climate-neutral transport, without sacrificing service or safety.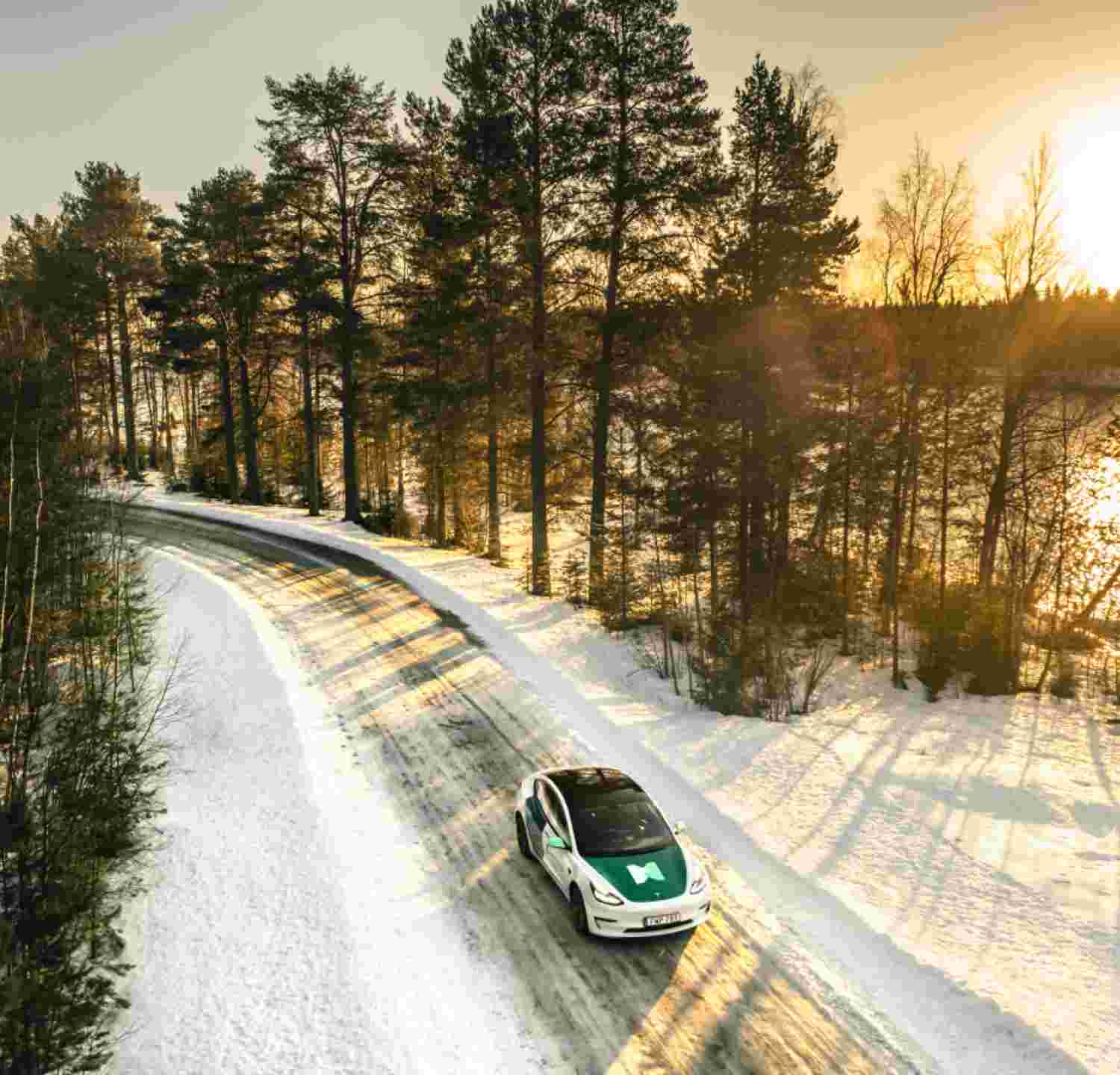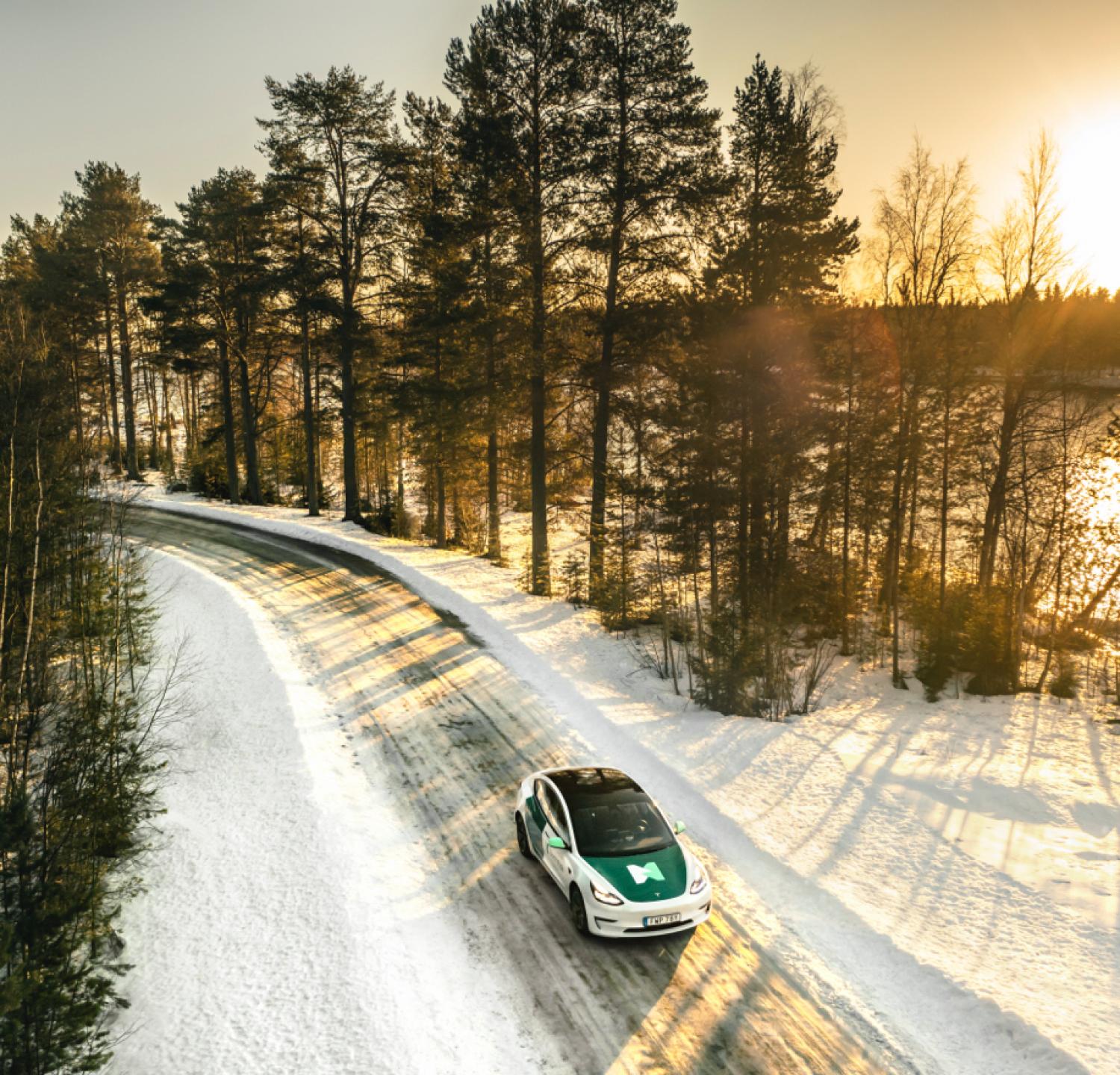 Regions and areas
Unique coverage and service in Norrbotten
North Ride is a provider of taxi services with taxi ranks in Arvidsjaur, Arjeplog, Älvsbyn and Jokkmokk. We have unique coverage and inland service, with everything from traditional taxi services to courier services, medical and school transport, and bus operations. Our commitment to northern Sweden and the local communities in which we operate is a central element of our work and values.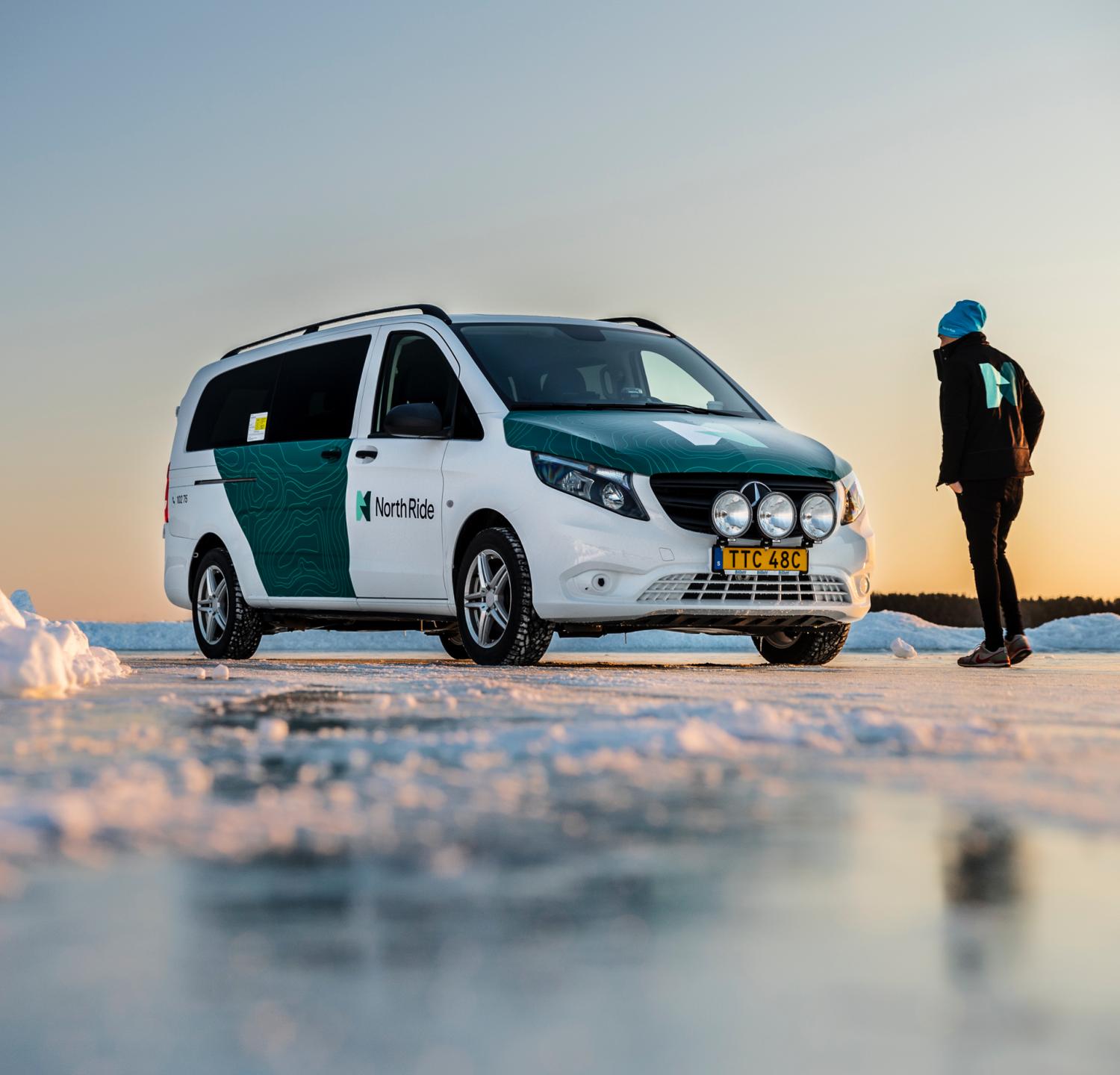 Book here! Quick and easy. No matter you're a private client or a corporate customer.
Use our online booking feature for fast and smooth service. Plan your trip in peace and quiet and rest assured that we'll get you where you need to be on time, with no stress. Let us know if you have any thoughts. We'll confirm your booking via e-mail and SMS.